PHOTOS: Ex Beauty Queen Dabota Lawson Launches New Store To Celebrate Her Birthday
https://www.modelssphere.com/2017/06/Ex-Beauty-Queen-Dabota-Lawson-Launches-New-Store.html
There was ample of happiness on the face of Former MBGN and Entrepreneur Dabota Lawson , who is the CEO of Dabota Cosmetics as she opened up a new store, for her cosmetics line to celebrate her birthday yesterday.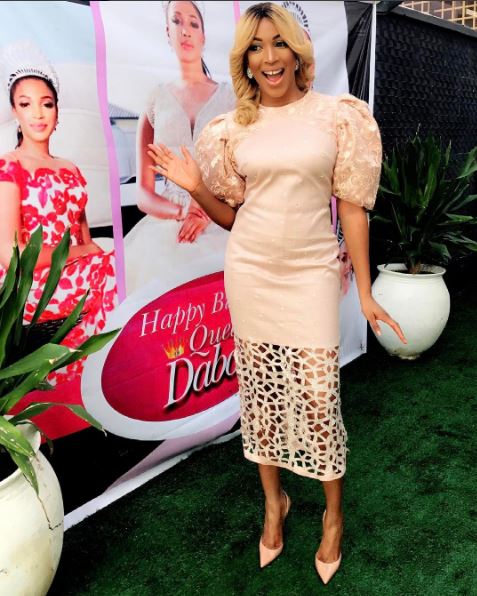 Dabota Lawson All Smiles

After breaking up with her billionaire husband, the ex beauty queen has gone on to achieve so many things for her self and this is just one of them.
Controversial Media personality and best-selling author Toke Makinwa alongside extraordinaire stylist Swanky Jerry and Dabota's family were all present at the store opening party.
See more photos shared by the ex beauty queen .
Dabota Lawson Launches New Store To Celebrate Her Birthday